If you're trying to lose weight, you know how challenging it can be.
Not only do you have to lose weight in the first place, but you also have to keep it off over time. There are so many options for weight loss, with some of them being more holistic in approach than others. Semaglutide injections, offered at Multi-Care Holistic Health Center, are a weight loss option designed to help people lose weight effectively and healthily.
Rather than yo-yo dieting or extreme fad diets, semaglutide injections can help you maintain a balanced weight and lifestyle over time. Learn more about semaglutide injections and how they work and get in touch with our team at Multi-Care Holistic Health Center in Conyers, GA to schedule an appointment today and find out whether semaglutide injections are right for you!
What Are Semaglutide Injections?
Semaglutide injections are a medical weight loss approach that uses a once-weekly injection designed to help people achieve and maintain a healthy weight. This exciting new medical weight loss program has been showing amazing promise for those who have tried everything to lose weight and been unsuccessful. The FDA approved semaglutide (Wegovy) in June 2021 for chronic weight management in adults when used in combination with a healthy diet and exercise. This weight loss method helps suppress hunger cravings, boost energy levels, and reduce the amount of fat stored in your body. Additionally, semaglutide injections reduces the risk of type 2 diabetes and other health complications related to being overweight.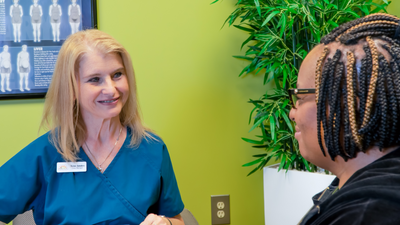 How Are Semaglutide Injections Used and How Effective Are They?
Semaglutide works by activating a hormone in your body called glucagon-like peptide-1 (GLP-1). This hormone helps to control your appetite and how much you eat. The semaglutide injection is administered once a week and should be taken in combination with regular exercise, healthy eating habits, and other weight loss strategies. All of these elements must work together for the weight loss approach to be effective. According to the FDA, studies have shown that semaglutide (Wegovy) injections can help people lose 15-20% of their body weight over a 5-6 month period. This weight loss method can also help reduce body mass index (BMI) and waist circumference.
What Are The Benefits?
Semaglutide offers many holistic weight loss benefits, including:

Increased energy levels

Reduced hunger cravings

Reduced risk of type 2 diabetes & Other Health Complications Related to Being Overweight

Improved physical fitness Due to Increased Energy Levels

More balanced weight maintenance over time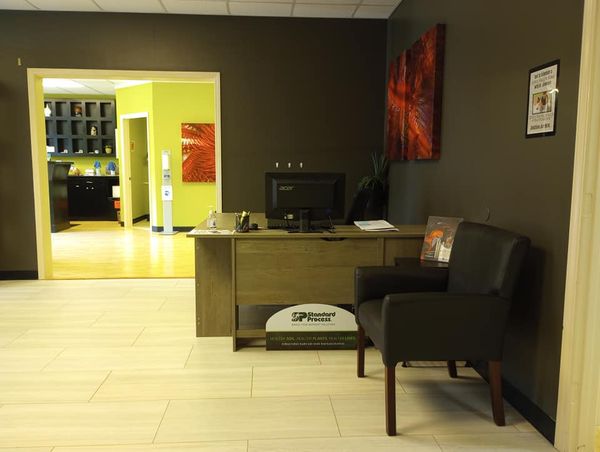 Who Should Consider Semaglutide Injections?
Semaglutide injections are an ideal weight loss solution for those who struggle with significant weight issues and have tried unsuccessfully to lose weight through other approaches such as diet and exercise. It should also be considered by anyone who is at a higher risk of health complications due to being overweight. It should not be considered by individuals who are pregnant, breastfeeding, or have a history of serious medical conditions. Contact us or schedule a complimentary consultation to see if semaglutide injections are right for you.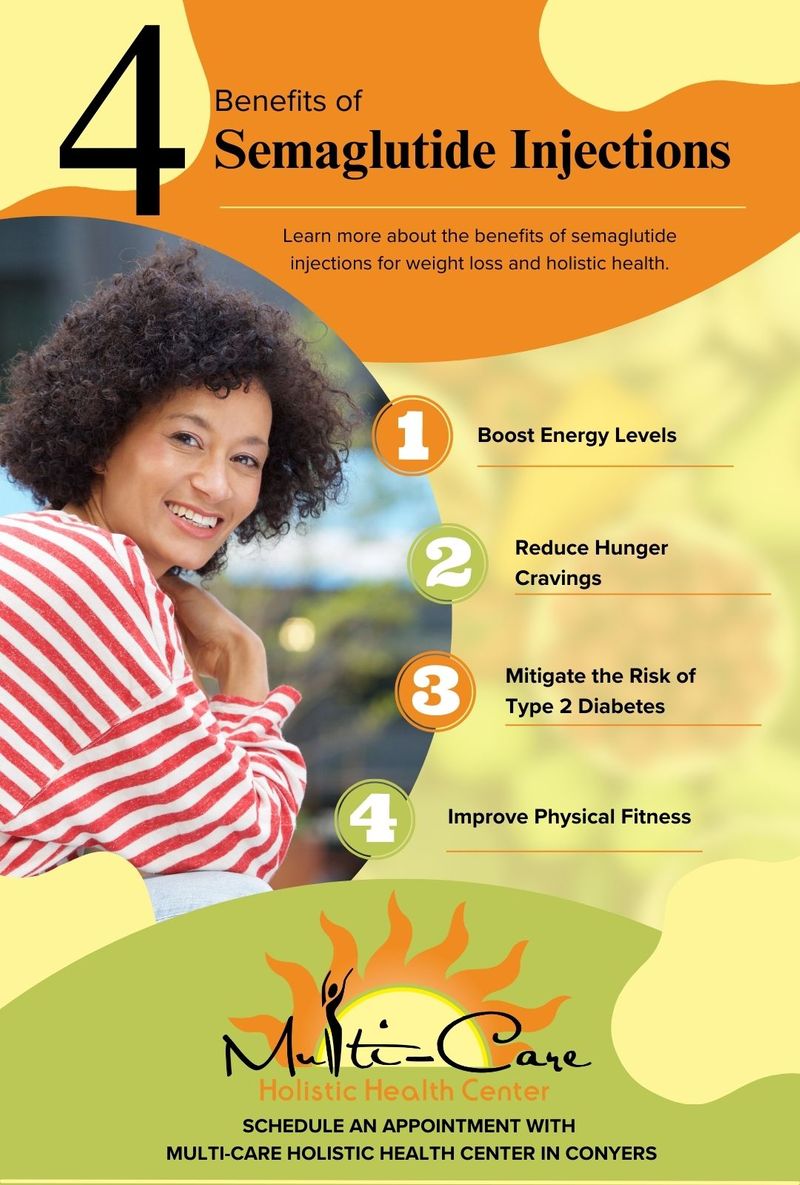 If you're someone who is looking for a medical weight loss solution that can help you lose weight and keep it off, semaglutide injections can be a great solution. Our team at Multi-Care Holistic Health Center in Conyers, GA is here to provide you with effective weight loss approaches that help you lose weight and make positive lifestyle changes. We provide medical weight loss services and personalized care from our certified weight loss health consultants, and we can help find the best solutions for your specific needs. With more than 25 years in the weight loss industry, we are committed to helping you achieve your weight loss goals in a healthy way. Contact us today to learn more about our weight loss services and schedule an appointment!