Welcome to Multi-Care Holistic Health Center
"Courteous, knowledgeable and obsessed with giving quality, customer service."
Answers To Your Health & Wellness Concerns
We use the best of natural and alternative health care to find the cause of your health issue, not just treat the symptoms! We have helped thousands of patients in over 25 years that were told nothing can be done or you'll just have to learn to live with it.
If you are tired of feeling sick, taking unwanted medications, being in pain all the time, fighting excess weight, or just not liking the way you look or feel, call Multi-Care in Conyers, GA today!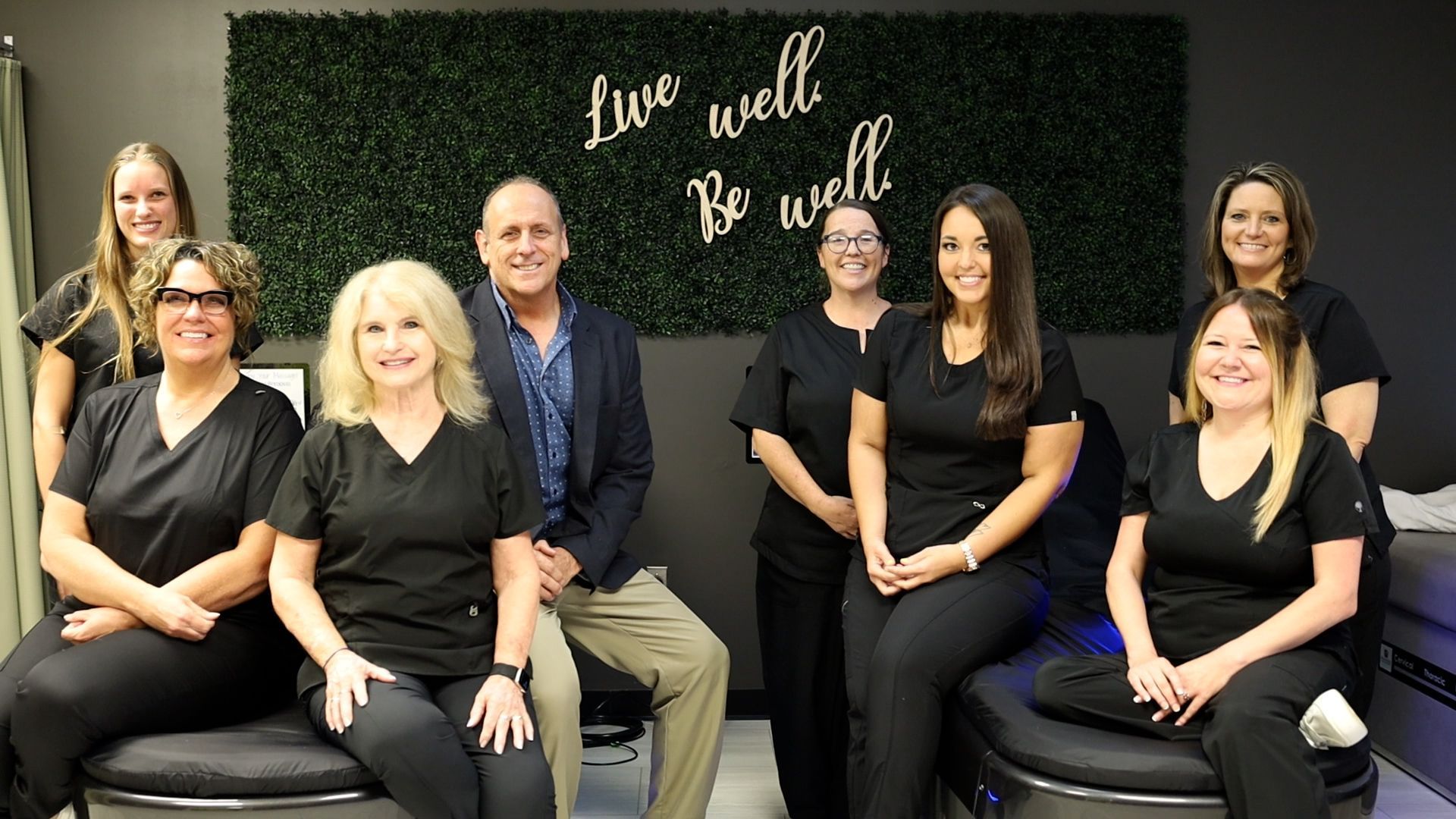 FAQs ABOUT MULTI-CARE HOLISTIC HEALTH CENTER IN CONYERS, GA
We seek to provide a higher level of care to every client. Let's have a look at our frequently asked questions below. Please contact us or schedule an appointment online for further information.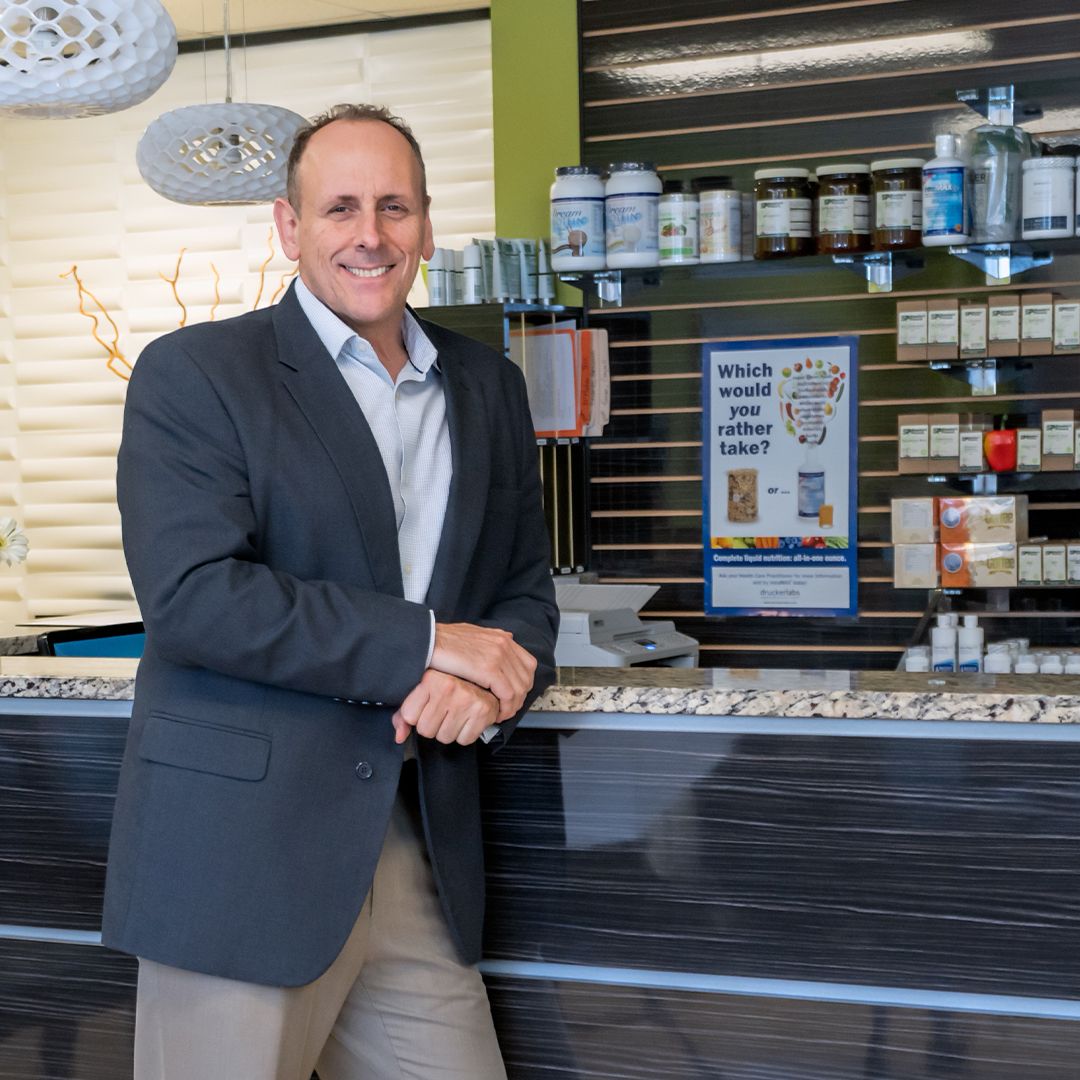 ABOUT Multi-care Holistic Health Center
Dr. Thomas E. Johnson, DC, owner, of Multi-Care Holistic Health Center has been in business in Conyers, GA for over 25 years. In that time, he has successfully treated thousands of patients from Conyers, the surrounding counties, as well as patients from all over the country that come see him specifically. Multi-Care Holistic Health Center uses the best of natural and alternative health care for many conditions, including weight loss, joint pain, hormonal imbalances, and much more.
Well done doc, you have a new customer for life!
-Daynler B.
Dr. Johnson, DC, is the best and the staff is so great !!
-Kitty M.
Dr. Johnson and his team are super professional, helpful, and quite frankly Amazing!
-Sandra F.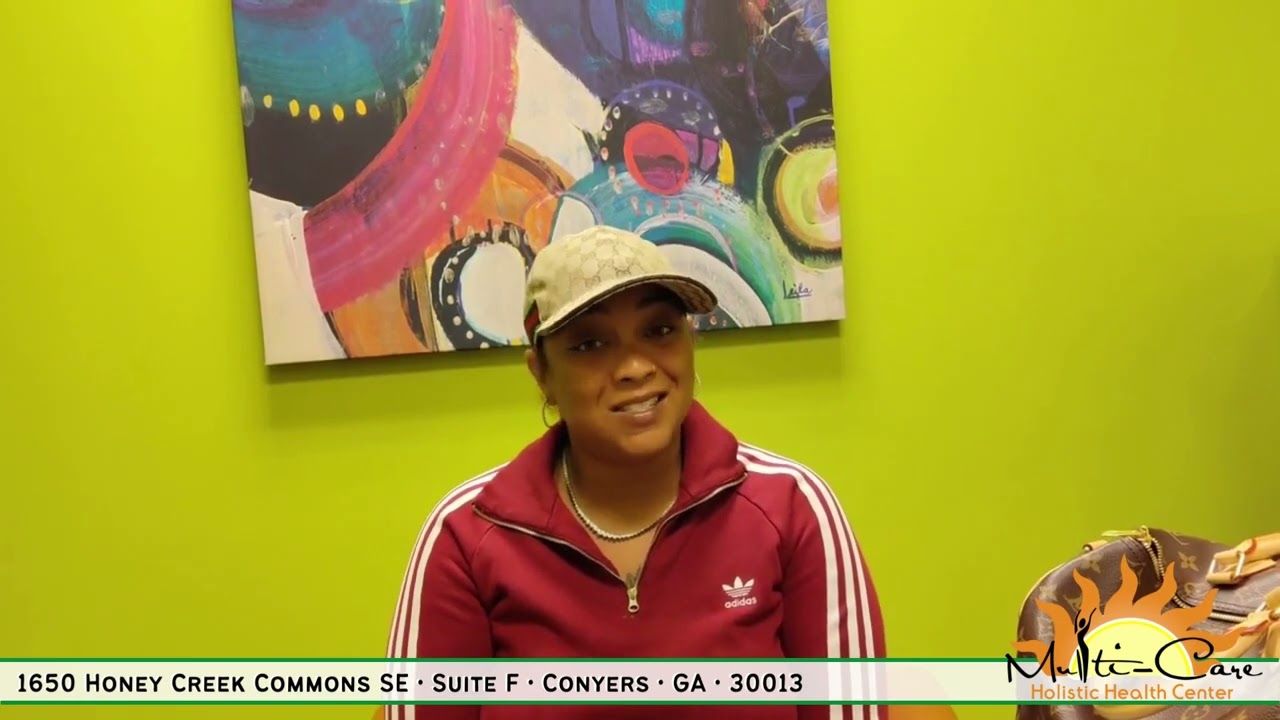 Shan's Hot Flashes are GONE, & She Lost 30lbs in Just x6 Weeks! 🥳
"𝘛𝘩𝘪𝘴 𝘏𝘰𝘭𝘪𝘴𝘵𝘪𝘤 𝘰𝘧𝘧𝘪𝘤𝘦 𝘩𝘢𝘴 𝘤𝘩𝘢𝘯𝘨𝘦𝘥 𝘮𝘺 𝘭𝘪𝘧𝘦! 𝘖𝘷𝘦𝘳 𝘵𝘩𝘦 𝘱𝘢𝘴𝘵 𝘹6 𝘸𝘦𝘦𝘬𝘴, 𝘐 𝘩𝘢𝘷𝘦 𝘭𝘰𝘴𝘵 𝘢 𝘵𝘰𝘵𝘢𝘭 𝘰𝘧 30 𝘱𝘰𝘶𝘯𝘥𝘴 𝘸𝘪𝘵𝘩 𝘵𝘩𝘦𝘪𝘳 𝘸𝘦𝘪𝘨𝘩𝘵-𝘭𝘰𝘴𝘴 𝘱𝘳𝘰𝘨𝘳𝘢𝘮. 𝘐𝘯 𝘢𝘥𝘥𝘪𝘵𝘪𝘰𝘯, 𝘋𝘳 𝘑. 𝘸𝘢𝘴 𝘢𝘣𝘭𝘦 𝘵𝘰 𝘣𝘢𝘭𝘢𝘯𝘤𝘦 𝘮𝘺 𝘩𝘰𝘳𝘮𝘰𝘯𝘦𝘴 & 𝘱𝘳𝘰𝘷𝘪𝘥𝘦 𝘮𝘦 𝘸𝘪𝘵𝘩 𝘢 𝘴𝘶𝘱𝘱𝘭𝘦𝘮𝘦𝘯𝘵 𝘱𝘭𝘢𝘯 𝘵𝘩𝘢𝘵 𝘩𝘢𝘴 𝘮𝘦 𝘧𝘦𝘦𝘭𝘪𝘯𝘨 𝘭𝘪𝘬𝘦 𝘐'𝘮 20 𝘺𝘦𝘢𝘳𝘴 𝘰𝘭𝘥 - 𝘴𝘦𝘳𝘪𝘰𝘶𝘴𝘭𝘺! 𝘐'𝘮 𝘯𝘰𝘵 𝘪𝘯𝘵𝘰 𝘮𝘦𝘥𝘪𝘤𝘪𝘯𝘦 𝘴𝘰 𝘵𝘩𝘪𝘴 𝘸𝘢𝘴 𝘢𝘯 𝘦𝘹𝘤𝘦𝘭𝘭𝘦𝘯𝘵 𝘧𝘪𝘵 𝘧𝘰𝘳 𝘮𝘺 𝘭𝘪𝘧𝘦𝘴𝘵𝘺𝘭𝘦. 𝘐'𝘮 𝘴𝘰𝘰 𝘢𝘱𝘱𝘳𝘦𝘤𝘪𝘢𝘵𝘪𝘷𝘦 𝘵𝘰 𝘵𝘩𝘦 𝘴𝘵𝘢𝘧𝘧; 𝘵𝘩𝘦𝘺 𝘢𝘳𝘦 𝘢𝘭𝘸𝘢𝘺𝘴 𝘴𝘰 𝘯𝘪𝘤𝘦 & 𝘩𝘦𝘭𝘱𝘧𝘶𝘭." 𝗗𝗲𝘀𝗵𝗮𝘂𝗻𝗱𝗿𝗶𝗮 𝗙𝗮𝗿𝗹𝗲𝘆 • 𝙒𝙚𝙞𝙜𝙝𝙩-𝙇𝙤𝙨𝙨 𝙋𝙖𝙩𝙞𝙚𝙣𝙩 & 𝙃𝙤𝙡𝙞𝙨𝙩𝙞𝙘 𝙋𝙖𝙩𝙞𝙚𝙣𝙩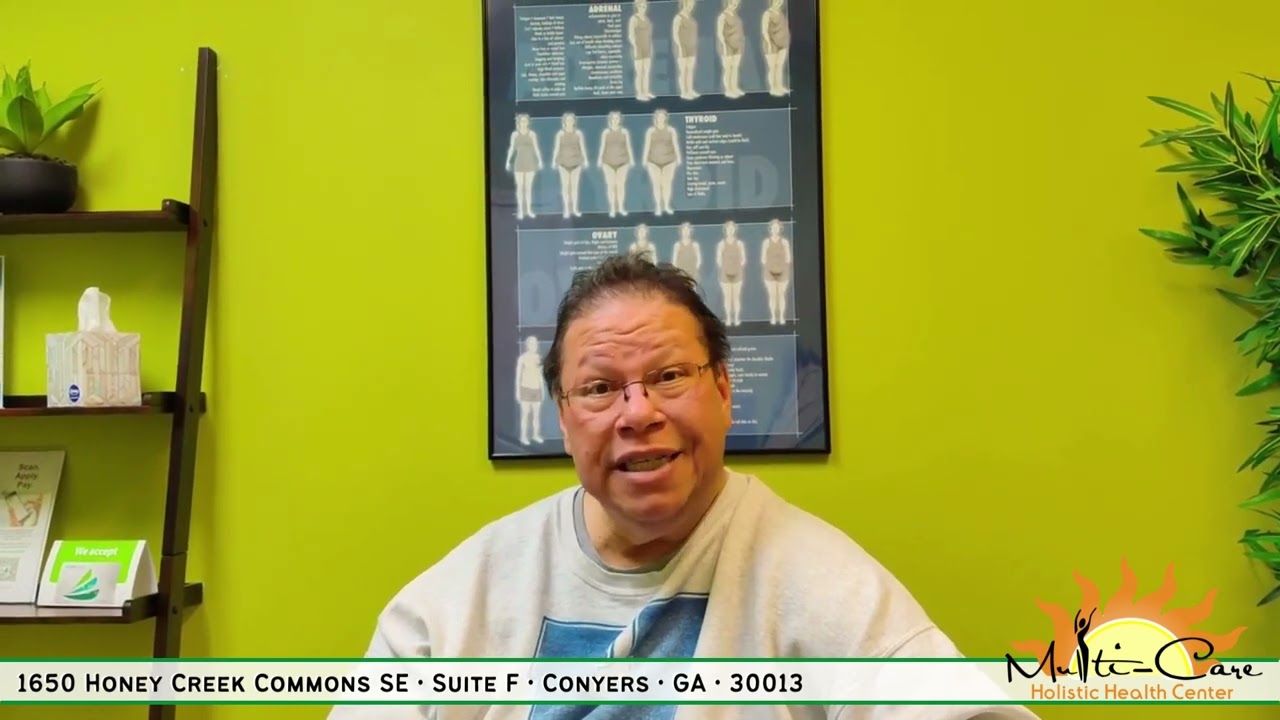 DOWN+48Lbs IN 6 WEEKS & NO LONGER A DIABETIC! You've Got to See This Testimony!
"𝘈𝘞𝘌𝘚𝘖𝘔𝘌!! 𝘈𝘞𝘌𝘚𝘖𝘔𝘌!! 𝘈𝘞𝘌𝘚𝘖𝘔𝘌!! 𝘔𝘶𝘭𝘵𝘪-𝘊𝘢𝘳𝘦 𝘏𝘰𝘭𝘪𝘴𝘵𝘪𝘤 𝘩𝘢𝘴 𝘤𝘩𝘢𝘯𝘨𝘦𝘥 𝘮𝘺 𝘭𝘪𝘧𝘦. 𝘛𝘩𝘦 𝘸𝘦𝘪𝘨𝘩𝘵-𝘭𝘰𝘴𝘴 𝘱𝘳𝘰𝘨𝘳𝘢𝘮 𝘪𝘴 𝘮𝘪𝘳𝘢𝘤𝘶𝘭𝘰𝘶𝘴! 𝘐𝘯 𝘵𝘩𝘦 𝘧𝘪𝘳𝘴𝘵 6 𝘸𝘦𝘦𝘬𝘴, 𝘐 𝘭𝘰𝘴𝘵 48 𝘱𝘰𝘶𝘯𝘥𝘴- & 82 𝘱𝘰𝘶𝘯𝘥𝘴 𝘵𝘰𝘵𝘢𝘭 𝘴𝘪𝘯𝘤𝘦 𝘐 𝘤𝘰𝘯𝘵𝘪𝘯𝘶𝘦𝘥 𝘧𝘰𝘭𝘭𝘰𝘸𝘪𝘯𝘨 𝘵𝘩𝘦 𝘱𝘳𝘰𝘨𝘳𝘢𝘮 𝘧𝘰𝘳 𝘢𝘥𝘥𝘪𝘵𝘪𝘰𝘯𝘢𝘭 𝘤𝘺𝘤𝘭𝘦𝘴. 𝘐 𝘸𝘢𝘴 𝘵𝘢𝘬𝘪𝘯𝘨 𝘴𝘦𝘷𝘦𝘳𝘢𝘭 𝘮𝘦𝘥𝘪𝘤𝘢𝘵𝘪𝘰𝘯𝘴, 𝘪𝘯𝘤𝘭𝘶𝘥𝘪𝘯𝘨 𝘔𝘦𝘵𝘧𝘰𝘳𝘮𝘪𝘯 𝘧𝘰𝘳 𝘛𝘺𝘱𝘦 2 𝘋𝘪𝘢𝘣𝘦𝘵𝘦𝘴. 𝘐 𝘢𝘮 𝘯𝘰 𝘭𝘰𝘯𝘨𝘦𝘳 𝘋𝘪𝘢𝘣𝘦𝘵𝘪𝘤. 𝘖𝘷𝘦𝘳 𝘵𝘩𝘦 𝘭𝘢𝘴𝘵 5-7 𝘮𝘰𝘯𝘵𝘩𝘴 𝘐 𝘩𝘢𝘷𝘦 𝘦𝘭𝘪𝘮𝘪𝘯𝘢𝘵𝘦𝘥 3 𝘱𝘳𝘦𝘴𝘤𝘳𝘪𝘱𝘵𝘪𝘰𝘯 𝘮𝘦𝘥𝘴 𝘢𝘯𝘥 𝘥𝘳𝘰𝘱𝘱𝘦𝘥 𝘮𝘺 𝘈1𝘊 𝘧𝘳𝘰𝘮 6.8 𝘵𝘰 5.7, & 𝘮𝘺 𝘨𝘰𝘢𝘭 𝘪𝘴 5.0" - Tony Prince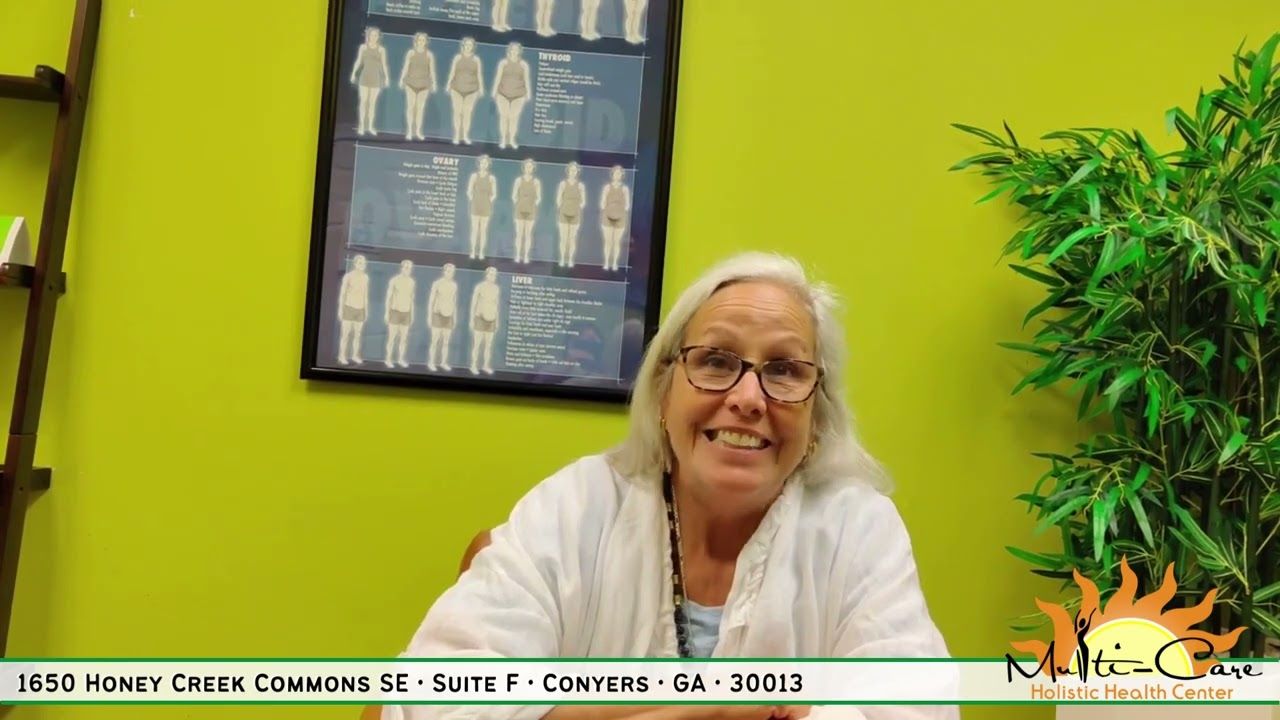 Maria Lost Over 66Lbs & Her Chronic Asthma is Gone!
"𝘐 𝘩𝘢𝘷𝘦 𝘣𝘦𝘦𝘯 𝘢 𝘱𝘢𝘵𝘪𝘦𝘯𝘵 𝘰𝘧 𝘋𝘳. 𝘑𝘰𝘩𝘯𝘴𝘰𝘯 & 𝘩𝘪𝘴 𝘵𝘦𝘢𝘮 𝘧𝘰𝘳 𝘢 𝘺𝘦𝘢𝘳 𝘯𝘰𝘸. 𝘐 𝘩𝘢𝘷𝘦 𝘯𝘰𝘵𝘩𝘪𝘯𝘨 𝘣𝘶𝘵 𝘨𝘰𝘰𝘥 𝘵𝘩𝘪𝘯𝘨𝘴 𝘵𝘰 𝘴𝘢𝘺 𝘢𝘣𝘰𝘶𝘵 𝘵𝘩𝘦 𝘥𝘪𝘧𝘧𝘦𝘳𝘦𝘯𝘵 𝘱𝘳𝘰𝘨𝘳𝘢𝘮𝘴 & 𝘵𝘳𝘦𝘢𝘵𝘮𝘦𝘯𝘵𝘴 𝘩𝘦 𝘰𝘧𝘧𝘦𝘳𝘴. 𝘐 𝘩𝘢𝘷𝘦 𝘣𝘦𝘦𝘯 𝘢𝘣𝘭𝘦 𝘵𝘰 𝘭𝘰𝘰𝘴𝘦 67 𝘱𝘰𝘶𝘯𝘥𝘴 𝘰𝘯 𝘵𝘩𝘳𝘦𝘦 𝘥𝘪𝘧𝘧𝘦𝘳𝘦𝘯𝘵 𝘳𝘰𝘶𝘯𝘥𝘴 𝘰𝘧 𝘵𝘩𝘦 Supervised 𝘥𝘪𝘦𝘵, & - 𝘮𝘰𝘴𝘵 𝘪𝘮𝘱𝘰𝘳𝘵𝘢𝘯𝘵𝘭𝘺 - 𝘬𝘦𝘦𝘱 𝘵𝘩𝘦𝘮 𝘰𝘧𝘧! 𝘔𝘺 𝘤𝘩𝘳𝘰𝘯𝘪𝘤 𝘈𝘴𝘵𝘩𝘮𝘢 𝘪𝘴 𝘎𝘖𝘕𝘌, & 𝘵𝘩𝘦 𝘈𝘳𝘵𝘩𝘳𝘪𝘵𝘪𝘴 & 𝘍𝘪𝘣𝘳𝘰𝘮𝘺𝘢𝘭𝘨𝘪𝘢 𝘱𝘢𝘪𝘯 𝘪𝘴 𝘶𝘯𝘥𝘦𝘳 𝘤𝘰𝘯𝘵𝘳𝘰𝘭 𝘸𝘪𝘵𝘩 𝘯𝘢𝘵𝘶𝘳𝘢𝘭 𝘱𝘳𝘰𝘥𝘶𝘤𝘵𝘴. 𝘕𝘰 𝘮𝘰𝘳𝘦 𝘶𝘯𝘩𝘦𝘢𝘭𝘵𝘩𝘺 𝘱𝘢𝘪𝘯 𝘬𝘪𝘭𝘭𝘦𝘳𝘴! 𝘈 𝘉𝘐𝘎 𝘛𝘏𝘈𝘕𝘒 𝘠𝘖𝘜 𝘵𝘰 𝘋𝘳. 𝘑𝘰𝘩𝘯𝘴𝘰𝘯 & 𝘴𝘵𝘢𝘧𝘧!" 𝗠𝗮𝗿𝗶𝗮 𝗛𝗶𝗰𝗸𝗲𝗶𝗻 • 𝙒𝙚𝙞𝙜𝙝𝙩-𝙇𝙤𝙨𝙨 𝙋𝙖𝙩𝙞𝙚𝙣𝙩
Contact Us Today
1650 Honey Creek Commons SE Suite F,
Conyers, GA 30013
Hours: Mon, Tues & Thurs: 8:30am – 1:00pm, 3:00pm – 6:00pm
Wed: 8:30am – 1:00pm, Fri: 9:00am – 1:00pm

Call Us Today At (770) 922-2556
Located in the Honey Creek Medical Complex GA 20 South


CALL US TODAY