Multi-Care Holistic Health Center in Conyers, Georgia, is in the business of helping patients feel their best. Our team uses a holistic approach with chiropractic care and alternative medicine to help you return to feeling like yourself. There are several conditions our services can help treat, from dealing with persistent pain to wanting to lose weight, you will find a solution here!
What Is Holistic Healthcare
Holistic care involves a personalized approach to healthcare that focuses on treating the individual as a whole rather than just their physical symptoms. At Multi-Care Holistic Health Center, we emphasize the importance of balance and harmony within all patients' bodies, minds, and spirits to achieve optimal health and wellness. We aim to help patients achieve this balance through multiple natural alternative treatments for almost any condition.
Conditions We Help at Multi-Care Holistic Health Center in Conyers, GA
Stubborn Weight and Metabolism Problems
Cellulite
Hormonal Issues
Chronic Fatigue
Sleep Issues
Digestive Disorders
IBS
Brain Fog
Hot Flashes
Food Allergies
Environmental Allergies
Men's Health Issues
Sinus Problems
Knee Pain
Thyroid
Headaches (including sinus, tension, and migraines)
High Blood Pressure
High Cholesterol
Diabetes & Blood Sugar Issues
Chronic Pain
Degenerative Disc Disease
Arthritis
Sciatica
Numbness/Tingling in the Extremities
Pinched Nerves
Bursitis
Back Pain
Vertigo
Our Personalized Care
Patients come to us when they are tired of being told "nothing else can be done" for their condition. We are committed to never giving up on patients that come to us for help. Instead, we offer complimentary consultations to thoroughly understand your health history, symptoms, and concerns. Our team will then work with you to come up with the best-personalized treatment plan to get you back to optimal health.
Benefits of Choosing a Holistic Approach for Your Condition
When you decide to work with Multi-Care Holistic Health Center in Conyers, GA, you can expect multiple benefits, including:
Identify the root cause of your condition

Understand why your symptoms are taking place

A treatment plan that allows you to make lifestyle adjustments easier

Detailed testing

A team of healthcare professionals who want to help you improve your health

Receive full body healing with our personalized treatment plans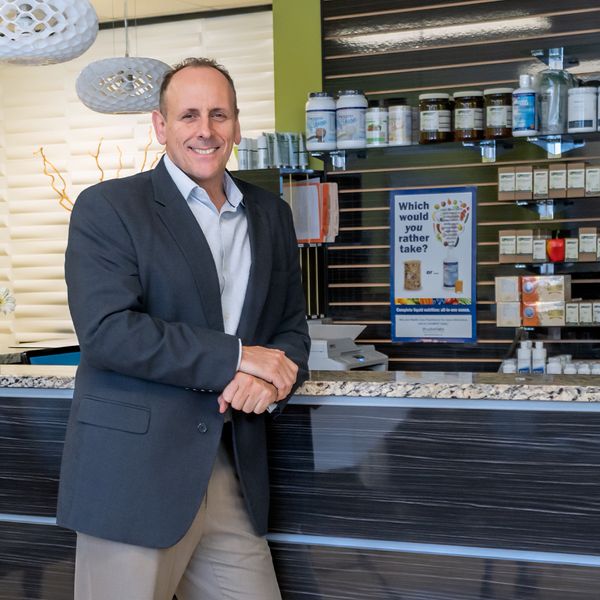 Get to Know Dr. Thomas E. Johnson, DC
Our leader and owner Dr. Thomas E. Johnson, DC, has been in business for over 25 years and has a passion for helping patients find out why their body is not working properly. Instead of approaching each case by simply medicating the symptom, he digs deeper to determine the cause of your health problem. We are excited to help you resolve any condition that is prohibiting you from living your best life. Contact us to get started today!
Your Life Begins Now
There are multiple conditions that can be treated using a holistic approach. At Multi-Care Holistic Health Center in Conyers, GA, we are committed to helping you find the root cause of your condition, rather than masking your symptoms with medication. If you are in need of high-quality patient care for any of the above conditions, contact us today!

He is THE BEST!
Dr. Johnson and his entire team at Multi-Care Holistic Health Center are courteous, knowledgeable, and obsessed with giving quality, customer service. From the first time I called, they made me feel like I was the most important patient they ever had! Dr. Johnson's supplement and weight loss regimens have changed my life. Co-workers, friends and even out of town family members have benefited from the health care they've received at Multi-Care. All medical providers should take a class with Dr. Johnson to learn more about genuine patient care. He is THE BEST!

Dr Johnson & his crew are the best!!
MultiCare Holistic is the JAM, y'all!! Dr Johnson & his crew are the best!! Regardless of what's ailing you, Dr J will fix it, or send you somewhere that can! He's NEVER disappointed me, or my family, yet, and we've been seeing him for years!! His staff is top notch, and I really appreciate it when they greet us by name when we walk through the doors. Check 'em out! You won't be disappointed!!

I feel great at 71
I love the holistic and chiropractic care that Dr. J and his staff provide here at Multi-care. They have been a God send for me. They have treated me for hypertension, obesity and arthritis without the side effects of prescription meds. I feel great at 71 and I thank them for my great care. Thank you Dr J for all you do.
Dr J has been a life saver!
Dr J has been a life saver! After turning 40 my check engine light came on. He was able to assist me with a natural way to loose 30 pounds and balance my hormones. No more hot flashes and I have soo much energy. I highly recommend this office.